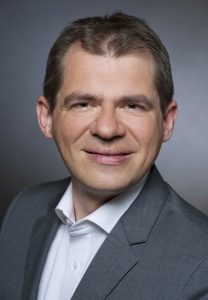 I am a senior manager with more than 15 years' experience in the information technology field with focus on product management and software engineering. I managed to combine my strategic and entrepreneurial mindset throughout my career successfully. My specialization is to drive the development of innovative products and support their market entry.
I am Head of Global Product Management at ICW AG in Walldorf and responsible for the complete ICW product portfolio. I am also a board member and director of the Open eHealth Foundation. I studied business information science at the University Of Cooperative Education Mannheim, Germany in cooperation with SAP AG, Walldorf.
Personally, my primary interests are emerging and future technologies (e.g. Internet of things, wearable technologies, cloud & edge computing and machine learning') for creating intelligent, integrated solutions and convenient interfaces for people. I do contemplate how data-driven applications can be designed to ensure privacy, transparency, and sustainability while focusing on outcomes and business value.
Specialties:
• Extensive expertise in driving software development projects, including cross-functional planning and delivery processes, agile development methods, and innovative architecture paradigms
• Experience in the commercialization of products, e.g. product-market strategy development and product portfolio management
• Team management and leadership with responsibility for up to 30 employees
• Deep domain knowledge in the digitization of healthcare (see below)
HealthIT / Healthcare ICT industry expertise:
• Population health management: Care coordination and management, analytics
• Patient and consumer engagement: Drivers, mHealth, quantified self
• Infrastructure: Patient identification, secure data exchange, health information exchange, data privacy, patient consent